We all know if you want your business to stand a chance in this digital world we live in then you have to invest in the potential of digital marketing.
One thing that is often neglected is the importance of a strong digital marketing strategy. A novelty most ignore is that you can save countless hours figuring out what to do with your content and all your campaigns if you can just create a clearly outlined brief.
A marketing brief is essentially an outline of the steps you must take in order to reach your desired goal and it is the best way to combat your competitors! Don't leave your team scratching their heads and making little progress when there is a simple solution for all your problems.
As a marketing agency ourselves, we know the value of a direct brief. Not to toot our own horn, but we know a good one when we see one.
Creating a brief is significantly more important if you have just hired a marketing agency to improve your engagement and get your content out there. The marketing agency need to know the business back to front, not to be nosy, but so your company can see the full potential of their services.
The more they know, the more they can create the most appropriate and effective content. Traditionally, it could take some time for the agency to become familiar with the traits of your business. With a brief though, you can massively reduce this time. And perhaps you can use it for something more useful?
You may also be interested in: Digital Marketing Trends You Need to Look Out for in 2021
A brief keeps the marketing team in the know of all your goals and objectives, so well that you'll want to start making one for your personal life as well as your business needs. It also keeps your creative team on track, ensuring they know how projects should be completed in the future.
Just to further inflate its ego, a brief can keep curious stakeholders in the know about your future plans, increasing your businesses exposure even more!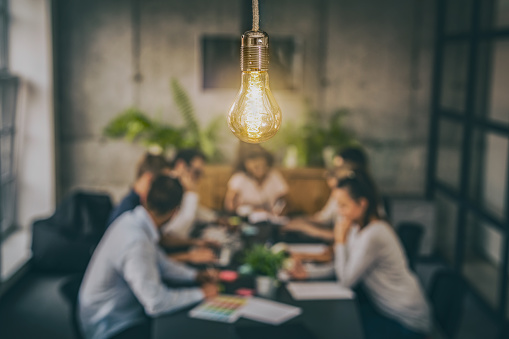 Not getting the right exposure or engagement with your construction brand on your socials? Download our FREE content planner to hone in on the most effective content for you.
Anyway, enough of blowing their trumpet, let's talk about how to make one.
Three traits you'll find in any good marketing brief are clarity, consistency, and thoroughness. Do yourself and your business a favour by keeping these in mind for each and every brief you create. Marketing teams do have the sufficient and valuable skills to ensure good briefs. However, if they have to spend an abundance of time figuring out what you want, then you're not only wasting their time but also your own, and who wants that?
Think of it like this, the more time they spend searching for information from you, the less time they have to spend on doing what they do best!
I'm no qualified chef, but I can spill the beans about the secret ingredients you need to whip up a successful brief.
You want to start off with a customer description. It may be obvious, but it can often slip peoples' minds. Including this in your brief can help establish your company values and therefore make it easier for marketing agencies to understand your business.
Secondly, include the purpose of your campaign. I suppose this is the entire point of your brief: Why do you want to launch it in the first place? What benefits will it bring? Popular reasons involve increasing social media followers, promoting new services, or engaging your target audience more.
It goes without saying that if you want to effectively sell a product or service, you must understand your target audience. Shape your content by making it clear where your strategy should be directed.
Next, outline your goals and objectives. These will show the outcomes you want to see from your brief. Key Performance Indicators (KPIs) can measure your success if the goals are quantifiable, allowing you to see where you did well and where you can improve.
Don't know how to best outline your goals and objectives? Download our FREE marketing template here to change that around!
Afterwards, you should include your campaign strategy. This may need a bit of research but essentially what you're looking for is keywords, appropriate content, and an overview of your competitor's work. Incorporating this into your brief can make it a lot more successful.
All this content is great but without a schedule and publishing date its worthless. Creating a content schedule promotes consistency and can produce more engaging posts.
This links to the next step, including a timeline. We're all aware that some tasks can take longer than others, so to outline an agreed upon timeline, it reduces the risk of postponement.
You may have got to this point now and think marketing briefs are a total hassle, too much work, that you just don't have the time for. That's okay…if you want to leave them to your fellow competitors and see them succeed.
I'm not saying creating a brief has to be a one-person job, alter it to your required needs. It's not to say that one size fits all when it comes to these strategies, use aspects of them to your advantage and leave what you may not need behind. However, there is no doubt that they provide plenty of benefits for businesses, those that use them, that is!
If you like, you can dive into the brief with no previous planning, but it's likely the brief won't have much potential to succeed. Take the time now to combine your company's thoughts and create a coherent brief and see you and your company save this time moving forward, as your business grows.
Although they can be time consuming if not planned properly, briefs can offer you a structure and you'll wonder how you ever went without! Don't sleep on this fool proof recipe, get cooking!
Framework Marketing are a national digital marketing agency rooted firmly in the construction industry that helps construction companies grow further than they could ever imagine. Interested in knowing more? Get in touch here!